The GVS 10K Trail Race
Next Event: To be advised
Due to work by the Forestry commission changing the terrain we may not be able to hold this event again this year. Also there are other circumstances which obviously may also get in the way. Please keep up to date via our social media channels.
Goyt Valley 10k (approx) Trail Race
Goyt Valley Striders celebrated it's 30th Anniversary last year (1988-2018). To Mark this occasion a 10K - ish Trail Race in the Goyt Valley was held in October 2018.
In 2019 from the profits a donation of £400 was made to thePeak District National Park as well as a donation to the Peak District National Park Foundation of £500
The course is a single lap figure of 8 route on a Multi-Terrain Surface of Road, Gravel Track and off road paths, if it is wet it may be a bit muddy in parts. The course is undulating with 275 metres of climb; it should be suitable for most runners. The race route will be fully marked and Marshalled.
There will be drinks available at approx half way.
Tea/coffee soup and hot dogs will be available at the sailing club.
Memento for finishers
Please Note:- No Dogs.
Race Limit 300
Minimum age on the day: 16
Run under UK Athletics / Trail Running Association Rules,
TRA Permit No:- Applied For
Starting at 12 noon
Registration:
Changing, Toilet and Refreshments available
Opens: 10-45 closes 11-45 (to allow time to reach the start)
Venue:-
Errwood Sailing Club, Sandy Lane, Errwood Reservoir, Goyt Valley, SK17 6GJ.
(OS SK 017 755)
Further Details and Race Director: Kevin Day
To contact the Race Director: Click/Tap:- HERE
Map of Route: HERE
Results
2019 Race Results
Team Results: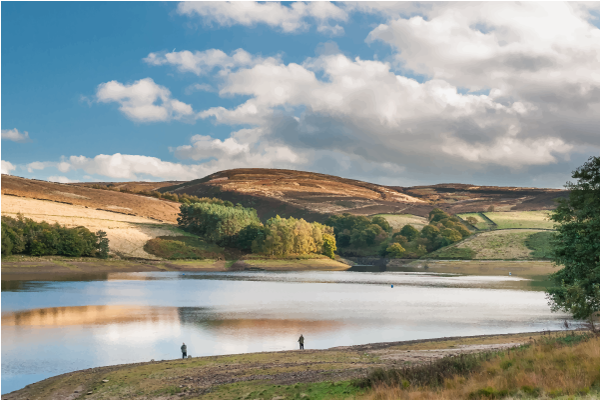 Prize Cat:-
Men: 1st 2nd 3rd 1st V40, V45, V50, V55, V60, V65, V70
Ladies: 1st 2nd 3rd 1st FV40, FV45, FV50, FV55, FV60, FV65, FV70
Team:- 3 to count

See the event facebook page for up to date information:
Photos taken by us and others at the event can be seen HERE
Feel free to add your own photos to this group

PLEASE NOTE:- Following the recent heavy rain some of the route is quite wet and muddy, please take extra care
Enter
Online Entry:-
Online open until:-
ON THE DAY ENTRIES Subject to availability
Entry online Via Crazy Legs

Registrations Race registration from 10-45am, closes 11-45am. Registration, venue:- Errwood Sailing Club
Note:-There is limited parking at the venue, some public parking is available across the dam in the car park. Limited parking outside the venue. We advise car sharing where possible.