The GVS 30th Anniversary 10K Trail Race
Next Event: Saturday 27th October 2018
Goyt Valley 10k (approx) Trail Race
Goyt Valley Striders is celebrating it's 30th Anniversary (1988-2018). To Mark this occasion a 10K - ish Trail Race in the Goyt Valley is being held on Saturday 27th October.
The course is a single lap figure of 8 route on a Multi-Terrain Surface of Road, Gravel Track and off road paths, if it is wet it may be a bit muddy in parts. The course is undulating with 275 metres of climb; it should be suitable for most runners. The race route will be fully marked and Marshalled.
Race Limit 300
Minimum age on the day: 16
Run under UK Athletics / Trail Running Association Rules,
TRA Permit No:- 2154
Starting at 12 noon
Prizes for winners and a Memento to all Runners
Registration:
Changing, Toilet and Refreshments available
Opens: 10-45 closes 11-45 (to allow time to reach the start)
Venue:-
Errwood Sailing Club, Sandy Lane, Errwood Reservoir, Goyt Valley, SK17 6GJ.
(OS SK 017 755)
Further Details and Race Director: Kevin Day
To contact the Race Director: Click/Tap:- HERE
Map of Route: HERE
Results
When we have some!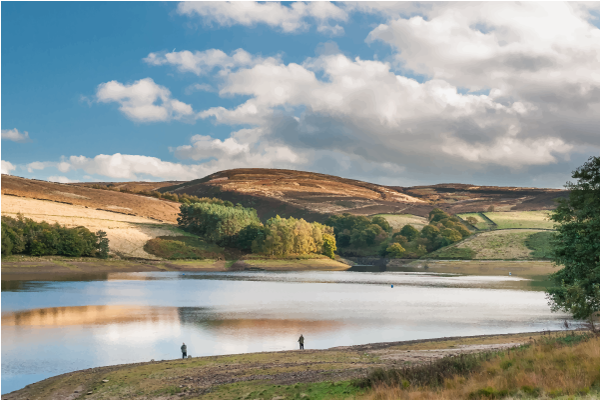 Prize Cat:-
Men: 1st 2nd 3rd 1st V40, V45, V50, V55, V60, V65, V70
Ladies: 1st 2nd 3rd 1st FV40, FV45, FV50, FV55, FV60, FV65, FV70
Team:- 3 to count

See the event facebook page for up to date information:

Enter
Online Entry:- OPEN - £13 (uk affiliated) £15 (unaffiliated) Plus Booking Fee (£1.10)
Enter online Via Crazy Legs - click below:

Online entry will close at 7pm 26th October.
Online entries so far Here
Registrations Race registration from 10-45am, closes 11-45am. Registration, venue:- Errwood Sailing Club
Note:-There is limited parking at the venue, some public parking is available across the dam in the car park. Limited parking outside the venue. We advise car sharing where possible.